Team work brings about lasting business success.
As a strong leader, I set the pace.
Everyone pulling together – to achieve joint success. I have retained my visionary approach from my early career in mining. It essentially includes cohesion and joint success: involving employees and teams, taking them along with me, motivating and inspiring them.
My approach and my way of communicating with people enable me to reach people and help teams to give of their best. I inspire people to achieve common goals. Staff communication, motivation and conflict management are therefore a very high priority for me.
As a modern manager I understand how to be successful – as a genuine, straightforward and transparent partner to everyone in the company. My principle is simple and exacting at one and the same time: identify tasks, assume responsibility, demonstrate competence. I achieve joint project success through "demanding and encouraging" and diplomatic skill.
Networks
My links to executives and managers in very diverse organisations combined with the associated opportunities for regular, sometimes very confidential discussions, are a fundamental building block of my success.
SKO – Swiss Leadership Organisation
The SKO is the Competence Centre for managers and represents the interests of executive leadership team members in Switzerland. It offers its members a wide network and a wealth of further education, career service, legal advice and financial and insurance services.
Swiss Research Institute of Small Business and Entrepreneurship KMU-HSG
The Swiss Research Institute of Small Business and Entrepreneurship at the University of St. Gallen (KMU-HSG) has been intensively working for over 60 years to promote the work of small and mid-sized businesses and family-owned companies. It generates knowledge, which is made available on an application basis to small and mid-sized companies. The KMU-HSG association combines small and mid-sized businesses, research and entrepreneurship.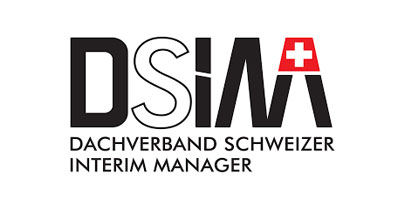 DSIM – Swiss Confederation of Interim Managers
The Swiss Confederation of Interim Managers (DSIM) represents the interests of Interim Managers. The focus of its work is on publicising the work of Interim Management in Switzerland. The DSIM upholds mutually beneficial partnerships with important target groups in the interim market and with the media, politics and education. Interim Managers are personalities who want to take on responsibility and successfully complete their assigned tasks.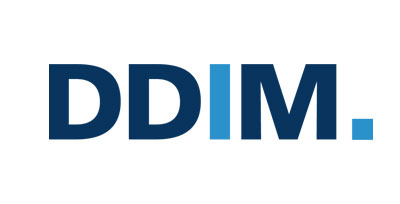 DDIM – German Confederation for Interim Management e.V.
The German Confederation for Interim Management e. V. (DDIM) is the leading business and professional association for Interim Management in Germany. It represents the interests of its members and acts as a voice for the sector. Its members are experienced temporary executives, and its partners are professional service providers in the Interim Management sector. Members are accorded the "Interim Manager – International" mark if they also have proven comprehensive experience on an international level.
DÖIM – Austrian Confederation for Interim Management
The Austrian Confederation for Interim Management – DÖIM is a national platform by and for professionals in the Interim Management sector. Its purpose is the publicising and promotion of the image of Interim Managers, an exchange of experiences, networking amongst members and compliance with quality standards.
VRIM – Confederation of Rhine Valley Interim Managers
The Confederation of Rhine Valley Interim Managers VRIM is a professional association of freelance Interim Managers along the Upper Rhine and neighbouring districts. Its members from Liechtenstein, Eastern Switzerland, Vorarlberg and Southern Germany are experienced managers with specialist skills and knowledge. They are entrepreneurs themselves and assume responsibility in the remits assigned to them.
All for one and one for all
Pulling together, relying 100% on other people, all for one and one for all – and doing so across the entire company in challenging situations. There is a very special kind of cohesion in mining. The working relationships and collaborative approach are unique. It includes speaking plainly, even underground. However, the approach is always fair with a respect for fellow workers, as everyone has the well-being of colleagues and the joint success of the company in mind. "Glueckauf"!
A clear thinker who finds the fastest way to a solution
Setting a clear course and jointly developing and implementing the steps to the goal – I proceed as a winning and genuine leader. I combine strategic thinking and knowledge with operational capabilities. In short: I am a dynamic businessman and decision-maker.
Whatever the assignment, I act reliably, focused, results-oriented, clearly, straightforwardly and genuinely. I succeed in structuring complex content and presenting it clearly – to ensure that all stakeholders understand and embody the approach, strategy and goal.
The greater the challenge, the more I move into my element. I think outside of the box, never losing sight of the bigger picture. As a visionary, I consider things innovatively on behalf of my employer, at the same time bringing new ideas to the table.